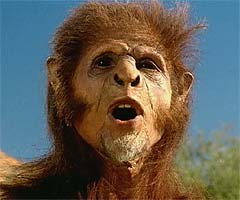 Homo habilis (meaning "Handy-man") was a hominid primate that lived about 2.33-1.7 Million years ago during the Pliocene and Pleistocene epocs of the Neogene and Quaternary periods. It was one of the ape-man species in Africa.
Homo habilis was smaller than modern human, on average standing no more than 1.3 m (4 ft 3 in) tall.
Community content is available under
CC-BY-SA
unless otherwise noted.